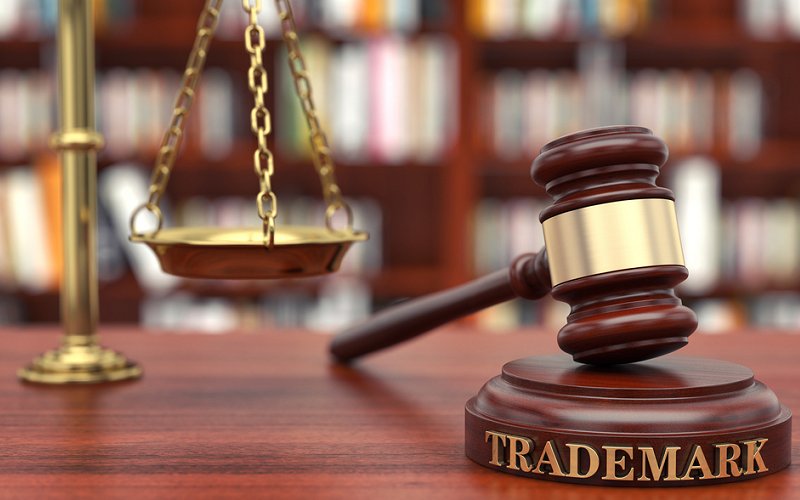 THEME: Mediation and Commercial Law
This article is authored by Krishna Bhattacharya from KIIT School of Law.
Abstract
Daniel J. Boorstin, an American historian had said "An image is simply not a trademark, a design, a slogan or an easily remembered picture. It is a studiously crafted personality profile of an individual, institution, corporation, product or service." This statement clearly depicts the importance of trademark in the commercial world. The business entities endeavors to protect misuse or infringement or passing off their trademarks. In order to do so the entities end up in litigation and the situation thereafter is rightly portrayed by Abraham Lincoln as " In litigation, the nominal winner is often a real loser in fees, expense, and waste of time". Litigation also ruins the relationship between the parties and leaves no scope for a future business partnership or any kind of association. In an effort to rectify this situation various alternate dispute resolutions are tried by the courts and as well as the parties and one such method is mediation. The paper will primarily focus on how mediation can be used effectively to resolve trademark disputes with the help of case studies and also by a comparison between cases wherein parties go for litigation and the cases wherein parties opt for mediation as the mechanism of their dispute resolution. The paper shall also highlight the trend of using and encouraging mediation by the Judiciary and the Legislature especially in India.
Keywords:  Dispute, Trademark, Effectiveness, Mediation.
Introduction
With the advent of globalization, liberalization, and privatization in 1991, there has been a tremendous impetus to the growth of trade and competition. This increase is proportional to the increase of dispute regarding it. This creates a need for speedy disposal of cases. If this is not done so then a lot of problems crop up such as high litigation cost, inefficient use of resources, straining of relations, adverse effect on the brand, and many others. Due to all this, there is an urgent need to come up with an amicable solution to the problems with a minimum cost which can be used in more research rather than fighting a battle whose fruits will come after ages and sometimes one is unable to see it in one's lifetime. Due to all this, the modern solution to this problem is alternative dispute resolution, which includes arbitration, mediation, and conciliation. The paper shall focus only on mediation and how this can be applied to disputes relating to trademark.
The growth of Intellectual Property Rights
The market has become very dynamic and competitive. In order to survive in the market maximum advertising is done by companies. Companies are very concerned about their goodwill in the market. All this are identified by the company's trademark. The economic importance of Intellectual Property Rights has grown to that extent that it has become a basic asset of the company. Any interference with these rights hampers the activity of the business. These rights are often exploited cross borders and hence the dispute involves multiple jurisdictions. This is the reason that it becomes a matter of utmost importance to resolve the disputes regarding intellectual property rights as amicably as possible. When multiple jurisdictions are involved the matter is no more about the dispute but involves other parameter as well such as politics, diplomacy of the countries, etc.
The importance of Trademark
In general, a trademark means a mark which helps in identifying a particular product or service from among the competitors.[1] The mark includes name, smell, signature, shape of the goods, letter, numeral, particular color or combination of color, a slogan, packaging, a brand or a label.[2] Trademark is important in the commercial world because it helps in the marketing of the product or services. The recognition of the mark helps the consumer in recognition and the quality is also assured with it. This is the primary reason why the owner of the mark wants to prevent its misuse which may lead to confusion in the minds of the consumer and in the end causes a financial setback.[3] Business entities that have brand as their trademark use this to expand their product line[4]. According to many studies the resulting products and services which are launched using this strategy make up to almost 95% of new product introductions.[5] The product or service with which trademark is attached, those are so intermingled and it is almost impossible to detach them and consumers and companies assume that the goodwill created with the brand will also extend to new products or services.[6] The value of a trademark is tremendous in the market. For example, the estimate of only the word "NIKE" or " Coca-Cola" is worth more than $7 billion.[7]
The concept of Mediation
Mediation is one of the ways of Alternate Dispute Resolution where the parties negotiate and themselves come up with a solution which is beneficial for both the parties. The most important thing which parties need to be clear is that there is absolutely no concept of wining in mediation. Both parties should be ready to compromise something and come to a settlement. When there is a win-win situation for both parties only then a mediation can be successful.[8] There are many situations where mediation is always not the best option. It totally depends on the end objective of the parties. For example, active counterfeiting where the people who are purposely infringing one's rights are given unnecessary more chance and more information which creates an opportunity for them to exploit more.
Mediation is a bit different than arbitration. In arbitration, the remedy is given by a third party but on the other hand in mediation, the parties themselves come out with a solution which is why meditation is unique.
How Mediation will help resolve trademark disputes
According to a recent survey, the total number of trademark applications that are being examined by the trademark office has increased tremendously with almost two hundred and twelve percent.[9] The use of intellectual property has been on a rise and due to which the disputes are also rising which is creating a huge amount of pressure on the judiciary. The judiciary is overburdened with backlog cases and therefore, to solve a case, it takes a years. Intellectual property is still a niche area where heavy research is required and the Indian judges are not well acquainted with the subject matter. Trademark is generally granted for a period of ten years[10] and long litigation may prevent the rightful parties to use it properly and to its fullest advantage after spending a plenitude of wealth starting from research and innovation of the mark to getting it registered. Behind any intellectual property, there is a tremendous amount of research and a lot of sensitive information which can come in the public domain during the course of litigation. This information can be used by the competitors at the disadvantage of the parties at dispute. Another point to be noted is that the parties at dispute may have a business relationship such as that of licensee prior to the existence of the dispute. In this type of situations, the parties would generally want a mechanism which would be less aggressive than litigation[11] so that there a scope of working together in the future. The solution to this problem is mediation which is a private settlement, a closed-door negotiation; which allows the parties to negotiate to have full knowledge of their weakness, strengths and the ulterior motive or object to come up with amicable settlements and even innovative solutions to the problems at hand. Through this method, the parties' privacy and confidentiality are maintained. In the case between Adidas and Forever 21[12], Adidas had accused Forever 21 of using the classic trademark of "three stripes". This dispute was resolved amicably out of court via mediation and negotiation. The particulars of the case were kept out of media. This maintained the privacy and confidentiality of the case. Mediation is a speedier solution[13] that litigation and mediators who have a sound knowledge of the subject matter and dispute can lead the mechanism of mediation which shall help the parties to have a clear understanding of their problems.
The usual cost of intellectual property litigation is more than $ 500,000 which may exceed $1 million. This cost involved can be reduced by way of mediation.[14]
The advantages of mediation and the steps were taken by the countries around the world
Mediation is gaining more and more popularity is resolving trademark disputes. Recent studies and surveys have shown that mediation settlement rates for intellectual property rights are as high as 70%[15]. The advantages of mediation are plenty which has been discussed explicitly in the above paragraph. The countries around the world are also recognizing its benefits.
The World Intellectual Property Organization (WIPO) has an arbitration and mediation center that provides an Alternate Dispute Resolution option to parties at the international forum.
In the United Kingdom, the Intellectual Property Office offers mediation to parties who are at dispute with regard to intellectual property including copyrights, trademark, designs, and patents.[16]
The Patent Office of Poland and the World Intellectual Property Organization (WIPO) have collaborated to raise awareness regarding Alternate Dispute Resolution. They have also established a common dispute resolution procedure to facilitate mediation regarding objections to the trademark which are pending in the Patent Office. The WIPO also maintain a register who have sound knowledge in intellectual property rights in Poland as mediators. Poland is one of the first countries in the European Union who has come up with this unique solution.[17] In 2011 the Office for Harmonization in the internal market ( Trademark and Design) at the European level had launched Intellectual Property mediation services.[18]
In January 2017 the Turkish Patent and Trademark Office has been empowered to refer to a matter to mediation in cases of Trademark opposition. Turkey has an Act called the Turkish Mediation Act on Civil Disputes which gives impetus to the mediation mechanism.[19]
In Greece any dispute infringing trademark, copyright, patent and industrial designs initiated before a civil court has to mandatorily have to go through the process of mediation as a condition for the admissibility of the case in the court.[20]
The trend of mediation in India
In India trademark is governed by the Trademark Act, of 1999. The trademark owners generally have two causes of action that is an infringement and passing off. Usually, the owners go to the civil court for permanent and temporary injunctions. This process usually takes years. When parties finally get frustrated and have no option left then they opt for mediation rather than adopting at first.[21] This problem was realized soon and in the year 2002 section 89 was inserted in Civil Procedure Code, 1908 wherein the court was given the power to refer a matter to arbitration, conciliation or mediation where the court feels that there is a possibility of settling the matter amicably.[22]
The Hon'ble Supreme Court of India in the case of Shree Vardhman Rice & Gen Mills v. Amar Singh Chawalwala1[23] held that "…Without going into the merits of the controversy, we are of the opinion that the matters relating to trademarks, copyrights, and patents should be finally decided expeditiously by the Trial Court instead of merely granting or refusing to grant an injunction. In the matters of trademarks, copyrights, and patents, litigation is mainly fought between the parties about the temporary injunction and that goes on for years and years and the result is that the suit is hardly decided finally. This is not proper…In our opinion, in matters relating to trademarks, copyright, and patents, the proviso to Order XVII Rule 1(2) C.P.C. should be strictly complied with by all the Courts, and the hearing of the suit in such matters should proceed on a day to day basis and the final judgment should be given normally within four months from the date of the filing of the suit." In this judgment, the court recognized the importance of intellectual property litigation and how it adversely affects business activity.
In a landmark judgment in the case of Bawa Masala Co. vs. Bawa Masala Co. Pvt. Ltd. and Anr.[24], the Delhi High Court passed orders for the adoption of a process known as early "neutral evaluation", in an intellectual property-based litigation suit under the umbrella of section 89 of the Civil Procedure Code, 1908. The Court held that the early neutral evaluation procedure shares the "same features as a mediation process…the difference is that in case of mediation the solutions normally emerge from the parties and the mediator makes an endeavor to find the most acceptable solution". This case also highlights the inclination, which Indian Courts have started sharing, towards the involvement of alternative dispute resolution measures in resolving disputes.
The 129th Law Commission Report has made a recommendation to make mediation obligatory for dispute settlement. This was clearly elucidated in the case of Afcons Infra Ltd v. M/S Cherian Varkey Constructions[25]. It was further held that all cases related to trade, commerce or contract should be referred to mediation. Intellectual property rights disputes are mainly commercial in nature.
The success of domain name dispute resolution procedures i.e, Domain Name Dispute Resolution Policy, provides the trademark owners with a remedy against those who use a similar name or same in bad faith.[26] This has given further impetus to the growth of mediation. The increasing amount of matters pending across five trademark registry offices, immediate measures were taken to reduce the burden the Controller General of Patents Designs & Trademarks in collaboration with the Delhi State Legal Services Authority issued a public notice in 2016 to initiate a project to resolve the matters pending through mediation.[27]
Keeping this trend in mind and the spirit of section 89 of the Civil Procedure Code, the Mediation and Conciliation Project Committee was constituted by the Supreme Court of India to regulate the growth of mediation mechanisms and to introduce new policies.[28]
Therefore, in India, trademark litigation covers most of the cases among intellectual property rights related disputes.
Comparison between cases gone for litigation and mediation
The comparison between cases that have gone for litigation and the cases went for mediation is done to see how mediation is more effective than litigation. There are some cases where litigation is the only option where parties are unwilling to compromise or negotiate but most of the cases could be solved by way of mediation. The comparison for this paper is based on two parameters: time and money. The time and money involved are major factors that affect almost every trademark owner.
Cases have gone for Litigation
Case 1: South Korea: Louis Vuitton and Louis Vuitton Dak[29]
The iconic fashion company's Louis Vuitton's trademark ( i.e its name and packaging) was infringed by a South Korean fried chicken restaurant. Louis Vuitton filed a case against this restaurant in the year 2015. The battle went on for almost two years and it was won by Louis Vuitton. The restaurant was ordered not to use a similar mark. Yet they changed but it was still similar to the owner's mark and hence, the restaurant had to pay 14.5 million for non-compliance with the court's order.
Case 2: China: 3M v. 3N[30]
A lawsuit was filed by 3M company, an American multinational conglomerate who has the registered trademark of " 3M" in China, against Changzhou Huawei Advanced Material Co Ltd for the use of 3N for using the deceptive mark of 3M in 2013. In 2015 the court affirmed trademark infringement and ordered Changzhou Huawei Advanced Material Co Ltd to pay 3.5 million to the Plaintiff. Against this order, Huawei appealed to the High court in 2015. The court had rejected the appeal and held Huawei responsible for the infringement. The litigation went for about more than 3 years and the cost the losing company had to bear was more than 3.5 million.
Case 3: H&M Hennes & Mauritz AB & Anr. v. HM Megabrands Pvt. Ltd. & Ors.[31]
HM Megabrands is a well-known company known for a fashionable clothing company in India. The trademark of the company is " HM". This trademark was registered in India in 2005. The plaintiff H&M Hennes & Mauritz AB contended that they have been using the trademark "H&M" prior to the registration of the clothing company and wanted a permanent injunction against it. The Delhi High court granted a permanent injunction in favor of the plaintiff, Hennes & Mauritz, thus securing the rights of a foreign company in their trademark against the rights of an Indian company. The case was filed in 2016 and the decision came after almost two years in May 2018. HM Megabrands had sales of 12 crores in the financial year 2015-2016 which after the injunction would affect the sales adversely. The Plaintiff in the year 2017 had a dip in the sales.[32] Although the exact reason is not known but this litigation could be a possibility as the markets are very dynamic and any small change could affect the sales.
Case 4: Verizon Trademark Services LLC v. Bhaban Sankar swain[33]
The present suit was filed by the plaintiff seeking a decree of a permanent injunction for restraining the defendant from using the trademark " Verizon" or any mark similar to this. The Plaintiff also demanded Rs. 20, 05,000 as compensation. The case was in favor of the plaintiff and they were given compensation of 2 lakhs.
Cases resolved by way of Mediation
Case 1: Starbucks and Ethiopia[34]
Ethiopian economy is heavily dependent on the trade of its primary product. Some of the best coffee is produced by this country. Ethiopia wanted to oversee the commercial gain for which it wanted to register the trademark for its coffee. The major export of coffee was done in the U.S. Ethiopia applied for the trademark in the U.S. The United States Patent and Trademark Office approved the registration of Yirgacheffe coffee but refused to register Harrar and Sidamo coffee on the ground that these two names were too generic in 2005 and 2006 respectively. Ethiopia had accused the popular coffee chain Starbucks of attempting to block the registration of the coffees because if Harrar and Sidamo were registered the price of the coffee would have increased and Starbucks had to pay more. This battle went on for about seven years and finally, the parties settled out of court by way of an agreement that since the main motive for Ethiopia was economic factor, Starbucks would promote the coffee of Harrar and Sidamo where its trademark exist as Starbucks have many branches, franchise, outlets in many countries around the world.
Case 2: Lucky 13 v Taylor Swift[35]
Blue Sphere is a clothing company that owns " Lucky 13″ trademark. The company filed a suit against the popular singer Taylor Swift for infringing their trademark by selling her fan merchandise with the mark "Lucky 13". Taylor Swift had claimed that she was being harassed as 13 meant just a lucky number for her. The case was settled out of court by way of mediation and the entire case was kept confidential. This saved both the parties form a long battle at the court.
Case 3: Rooibos case[36]
Rooibus bushes that have great medicinal and nutritional value are found in the mountains of South Africa. This plant has been used for generations by the tribe but was unknown to the rest of the world until 1772 when locals of South Africa offered tea made of rooibos plant to Swedish Botanist Mr. Carl Thunberg. He went back and wrote a book about it. This was rediscovered in 1904 by Mr. Benjamin Ginsberg. He started trading this tea and soon it became popular. It was even called the "Mountain tea".
On the other hand, Ms. Annique Theron from South Africa discovered that the tea had a soothing and calming effect on people. On further research, it was found that it could be used for this plant could be used for treating skin ailments. She wrote a book about it. A company Forever Young introduced many products that were made of the rooibos plant. This was a huge success. Ms. Theron filed for a trademark of the word " Rooibos" in the United States in 1993 and it got registered a year later. A company named Rooibos Ltd. with the South African government objected to this as the word rooibos was too generic a term in South Africa. The dispute continued. Forever Young Company sued many small tea companies with the name " Rooibos" and asked for the US $5,000 as compensation. Many small companies changed their name to " Red tea" which caused much confusion among the consumers. After nearly ten years of this dispute and spending nearly $ 1 million in legal fees, in 2005 both the companies reached a settlement via negotiation and mediation. Both companies gave up their registration as a trademark and used it as a generic word so that everybody could use it.
Case 4: Puma v. 30 vendors of Hanzeng Street[37]
Hanzeng street is located in the downtown of Hankou district in Wuhan city which is very well known for shopping. Puma found that the products sold by the vendors in Hanzeng street had similar or exact mark as their own trademark. Puma had sent notices to the vendors to stop the infringement. After unsuccessful negotiation Puma sued the vendors in court in 2012 and demanded 2 million yuan as damages. The court tried a four-step strategy of mediation so that the case could be disposed of easily. The steps are: to listen patiently, to show a positive attitude and clear misunderstandings, to narrow the gap by reducing both parties' expectations showing them the clear picture and lastly to propose suggestions keeping in mind the benefit of both the parties. The mediation was successful where Puma withdrew its case and the vendors agreed to stop selling counterfeit goods and paid compensation much less than what was demanded from them.
Case 5: Apple v Apple[38]
The Beatles band had been very protective of their intellectual property rights and that is why they formed Apple corps to protect these rights.[39] In the year 1980, Geroge Harrison found a young company named Apple Computer which was similar to Apple Corps. A case was filed initially but the matter was settled out of court. The agreement in 1981 was that both parties could use "Apple" as their trademark but Apple computers should stay away from the music business and vice verse.[40] After nearly ten years the parties again had a dispute between them. New musical hardware was available on Apple computers which were objected by Apple Corps as they had agreed to stay out of music business according to the earlier agreement. This time also the parties settled out of court and Apple Computer agreed to pay $26.5 million to Apple corps so that it can continue to use the music hardware. The music industry changed drastically technology-wise with the advent of iPods and iTunes. Both of which were produced by Apple Computers. This again violated the previous agreement. Again a case was filed. Again the parties opted for out of court settlement. Forbes Magazine reported that the two companies "are close to a settlement that would dwarf the $26.5 million paid in 1991. It could be the biggest legal settlement in legal history' according to one lawyer," excluding class action suits.[41] It was settled that Beatles catalog would be available on Apple iTunes or iPods. The entire case shows that there were many differences between both parties but they still preferred to stay out of court to work out a plan which would be profitable to both the parties and cost less time and money or legal fees.
Analysis
From the above cases it can be clearly established that litigation takes more time and money whereas mediation takes less of time and also helps the firms or companies to come up with innovative solutions which would never be possible in case of litigation. In the above cases it can be seen that the cases which are solved by mediation are kept confidential and both the parties continue their business without any losses. In the case of Apple where there were continuous disagreements but still the parties choose to opt for mediation as it would be a better option for both the companies.
Conclusion
As former Chief Justice Warren E. Burger said in 1984 to the American Bar Association, "Our litigation system is too costly, too painful, too destructive, too inefficient for a civilized people.[42] A survey in the year 2005 showed that US mid-sized companies having business in industrial, manufacturing, energy, retail, wholesale, etc, all companies have the view that intellectual property litigation is the most expensive litigation.[43] The intangibility of intellectual property rights and the development of new technologies that people have little knowledge of makes Intellectual property disputes much complicated and expensive. Trademarks are used for everyday advertising of the company's product or services and any infringement of this or injunction against the mark can substantially affect the company's financial status. It is a matter of urgency to resolve the dispute as soon as possible for both the parties. In this scenario, therefore, mediation is the best way to resolve trademark disputes.
[1] Kluwer Law International,1997, Introduction to Intellectual Property-theory and practice pg184
[2] Santhosh Vikram Singh, 15th Nov 2003, http://www.businessgyan.com/content/view/623/220/
[3] Art.16 , Trade-Related Aspects of Intellectual Property Rights(TRIPS)
[4] Sara Stadler Nelson, The Wages of Ubiquity in Trademark Law, 88 IOWA L. REV. 731, 779(2003)
[5] David A. Aaker, Managing Brand Equity (1991). 208
[6] David A. Aaker, Managing Brand Equity (1991). 806.
[7] James Gleick, Get Out of My Namespace, N.Y. TIMES, March 21, 2004, § 6, Column 1 (Magazine Desk) at 44
[8] Lott & Fisher, How to "Win" in Mediation of Intellectual Property Cases
[9] BananaIP, A Whooping increase of 212% Trademark Applications Examined this Week. https://www.bananaip.com/ip-news-center/a-whooping-increase-of-212-trademark-applications-examined-this-week/
[10] Trade Marks Act, 1999; Act no.47 of 1999 § 25.
[11] Kevin M. Lemley, I'll Make Him an Offer He Can't Refuse: A Proposed Model for Alternative Dispute Resolution in Intellectual Property Disputes, 37 AKRON L. Rev. 287, 311-13 (2004).
[12] Ashley Haines, Hypebae, July 21, 2017, Adidas is suing Forever 21 for using this stripe design, https://www.businessinsider.com/adidas-is-suing-forever-21-for-stripe-design-2017-7?IR=T
[13] Aaron Pereira, Licensing Technology to the BRICS: The Case for ADR, 11 CARDOZO J. CONFLICT RESOL. 235, 246 (2009)
[14] The national law journal, Mediation of trademark disputes has advantages, https://katten.com/files/20942_floydandkaren.pdf
[15] About INTA International Trademark Association Mediation Overview.
[16] Intellectual property mediation, May 2014 https://www.gov.uk/guidance/intellectual-property-mediation
[17] Agnieszka Sztoldman (Taylor Wessing)/November 4, 2019, Poland joins forces with WIPO to mediate trademark oppositions, http://trademarkblog.kluweriplaw.com/2019/11/04/poland-joins-forces-with-wipo-to-mediate-trademark-oppositions/
[18] Irene Calboli, Jacques de Werra,Global and Local Outlook,he Law and Practice of Trademark Transactions, p.295, Office of Harmonization in the Internal Market, Mediation, http://oami.europa.eu/ohimportal/en/mediation,
[19] Okan Çan Sarper New Practice: Mediation in Trademark Oppositions Posted in Trademark Litigation.  https://legal.deris.com/en/insights/trademark-litigation/89-new-practice-mediation-in-trademark-oppositions
[20] A legislative initiative that merits attention: Mandatory mediation in Greece in trademark, patent and industrial designs infringement disputes, Neil Wilkof Tuesday, January 30, 2018 – Greece, IP disputes, mandatory mediation, teleconference option http://webcache.googleusercontent.com/search?q=cache:http://ipkitten.blogspot.com/2018/01/a-legislative-initative-that-merits.html.
[21] Madabhushi Sridhar, Lexis Nexis Student Series, Alternate Dispute Resolution, Negotiation and Mediation, 2006, pg .267.
[22] Code of Civil Procedure (Amendment) Act, 1999.
[23] Shree Vardhman Rice & Gen Mills v. Amar Singh Chawalwala1, Delhi High Court,
Special Leave Petition ( C) No. 21594 of 2009.
[24] Bawa Masala Co. vs. Bawa Masala Co. Pvt. Ltd. and Anr., AIR 2007 Delhi 284
[25] Afcons Infra Ltd v. M/S Cherian Varkey Constructions, (2010) 2010 (8) SCC 24
[26] Resolving IP disputes through mediation and arbitration, April 2006, https://www.wipo.int/wipo_magazine/en/2006/02/article_0008.html
[27] Mediation in cases in pending before the Trade Marks Registry, Delhi, Trademark, https://selvams.com/blog/mediation-cases-pending-trade-marks-registry-delhi/
[28]  Ajmer Singh, Jan19 2020Supreme Court forms committee to draft mediation law, will send to the government, https://economictimes.indiatimes.com/news/politics-and-nation/supreme-court-forms-committee-to-draft-mediation-law-will-send-to-government/articleshow/73394043.cms?utm_source=contentofinterest&utm_medium=text&utm_campaign=cppst
[29] Louis Vuitton – Food versus Fashion… https://www.bananaip.com/ip-news-center/louis-vuitton-food-versus-fashion/
[30] 3M v. 3N: 3M Awarded CNY 3.5 Million as Damage in a Trademark Infringement Case
Jiaquan IP Law Firm, September 20, 2016, https://www.lexology.com/library/detail.aspx?g=2ea603ce-342c-4c56-8d6a-ebf6ea89443d
[31] H&M Hennes & Mauritz AB & Anr. v. HM Megabrands Pvt. Ltd. & Ors., Delhi High Court, Interim Application No. 7259 of 2016 in CS (Comm) No. 707 of 2016, the order decided on 2018.
[32] H&M shares slide after unexpected sales fall, Richard Milne, Nordic Correspondent
 DECEMBER 15 2017, https://www.ft.com/content/7706f53c-e171-11e7-a8a4-0a1e63a52f9c
[33]  Verizon Trademark Services LLC v. Bhaban Sankar swain, 2016 SCC OnLine Del 5109.
[34] The Coffee War: Ethiopia and Starbucks story, WIPO, https://www.wipo.int/ipadvantage/en/details.jsp?id=2621
[35] Taylor Swift settles 'Lucky 13' trademark case with clothing company, 2015, https://www.theguardian.com/music/2015/nov/10/taylor-swift-settles-lucky-13-case-with-clothing-company
[36] Disputing a Name, Developing a Geographical Indication  https://www.wipo.int/ipadvantage/en/details.jsp?id=2691
[37] Court's Successful Mediation on Puma's Trademark Disputes, http://english.cnipa.gov.cn/news/iprspecial/919865.htm
[38] Apple v Apple,17 U.S.C.A. §§ 101-810, 1101.
[39] Roger Lowe, An Apple A Decade, Keeps The Lawyers At Work, THE LONDON TIMES, September 7, 2004, at 12.
[40] Apple Corps. Ltd. v. Apple Computer Inc., No. HC-2003-CO2428, 2004 WL 960848, ¶¶ 1, 6 (Apr. 7, 2004)
[41] Arik Hesseldahl, Strange Tales of the Two Apples, FORBES MAGAZINE, available at http:// www.forbes.com/technology/2004/09/17/cx_ah_0917tentech.html (posted Sept. 17, 2004).
[42] Manny D. Pokotilow, Why Alternative Dispute Resolution Should Be Used for Intellectual Property Disputes, 16 NO. 7 J.PROPRIETARY RTS. 17 (2004) (citing Burger's remarks to the American Bar Association in 1984)
[43] Fulbright & Jaworski L.L.P., Second Annual Litigation Trends Survey Findings 16 (2005)